Welcome
You need advanced analysis. You want results quickly and explained clearly. You've come to the right place! Our consultation services are focused on practicality, speed, and impact.
How can we help?
We provide consultation services for advanced analytics, research methodology, and professional training: from one-on-one coaching to classroom-style instruction. Our statistical analysis services include: correlation and drivers analysis, perceptual mapping and relative brand strength (RBS) scores, factor analysis and data reduction techniques, clustering and segmentation, rank order analysis, MaxDiff and conjoint, and time series analysis.
Analytics
You know the data. You've seen the high-level summaries. But you know there's more to the story. Work with us to fill the gaps with data-driven insights.
Small Business
Got questions? Get answers! We offer marketing research services and custom solutions tailored specifically to the needs of small businesses and startups.
Learn about Deep Dives
Training
The modern workplace demands data savvy. Don't get left behind! We offer classroom-style workshops, seminars, and professional one-on-one coaching.
Meet Phil
Philip Darling is the owner and principal consultant of Darling Consultants. Previously, he was the Director of Research Analytics at Ipsos ASI, the advertising research division of one of the largest marketing research companies in the world. Before Ipsos, Phil was head Statistician at the College of Nurses of Ontario, Canada's largest health regulatory body. He completed his M.Sc. in Statistics at the University of Toronto.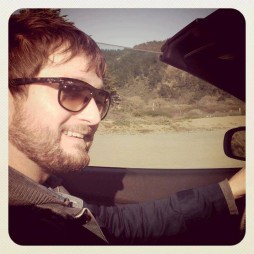 Philip Darling
Owner and Principal Consultant
Consultant, mentor, business book enthusiast, musician, entrepreneur, and all-around nice guy.